Making the Case for Action-Oriented Research on Climate Adaptation
Launched in January 2021, as part of the UK COP26 Presidency Adaptation & Resilience campaign, the UK Foreign, Commonwealth and Development Office (FCDO), along with its partners has established the Adaptation Research Alliance (ARA). It brings into coalition researchers and 'research' and 'action' funders to co-develop action-oriented adaptation research. The research will inform effective adaptation to climate change, through the promotion of research activities that are collaborative and Southern-led to build capacity and strengthen relationships between research and action.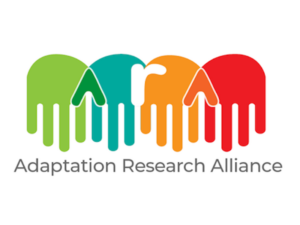 As one of the initial 31 organisations co-developing ARA, PlanAdapt is involved in several ways. Led by a collaborative partnership between PlanAdapt and SouthSouthNorth, PlanAdapt's Jesse DeMaria-Kinney performs the role of Head of Secretariat supported by PlanAdapt's Dr. Sumetee Pahwa Gajjar as part of the coordination unit. They work to co-develop long-duration programmes with partners that deliver resources for action-oriented adaptation research in developing countries to meet the needs identified by communities.
Screening and Analysing Iconic Examples of Adaptation Action Research Projects and Initiatives
In addition, PlanAdapt is working on a project to screen for and analyse 'iconic' examples of adaptation action research projects to generate an inventory that demonstrates best practices for action research. These iconic examples will come from both projects and initiatives run by civil society organisations, as well as time-bound projects/programmes funded by action and research donors. This work will help to create a live knowledge portal for action research, engaging adaptation actors, researchers, and funders, as well as establishing principles for best practice in action research. This portal will share these iconic projects and initiatives with the ARA community and beyond, informing adaptation practices going forward and helping to shape the action research landscape.
Find more info about ARA here and see an overview of our alliances and network memberships here.