Harnessing the Power of Data for Climate Resilience – Peer Learning as an Approach to Better Collect, Share and Use Data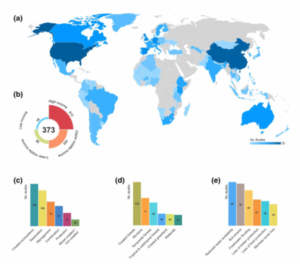 Building climate resilience is one of the key objectives of today's climate action agenda. Besides political, economic and social transformation processes at individual and collective level, it requires specialised ways of understanding the nature of climate risks and the challenges in view of resilience-building and adaptation solutions.
To further advance the use of data for climate resilience,  a team of PlanAdapt Fellows has been selected to participate in a peer-learning network composed of organisations that are working to collect, share and use data for climate resilience and sustainability. The group of network members consist of Women Income Network, Global Partnership for Artificial Intelligence, Gender and Environment Data Alliance, DataKind, South African Cities Network, and PlanAdapt. The focus of the selected organisations is addressing climate resilience and sustainability challenges by disadvantaged or underrepresented communities.
The members will learn from data experts and from one another in order to more effectively address the challenges they face through a better understanding of relevant data topics. The network and the peer learning process is supported by Open Data Institute (ODI) and Microsoft. The network will be further be supported by organisations with expertise in the field of water resilience and the built environment by Arup and Royal Institution of Chartered Surveyors (RICS).  Applied AI Society, a student union supported group from Bradford University, will also follow the network's activities as observers.
Collecting, sharing and using data for climate resilience is part of our daily work in PlanAdapt. Depending on the specific challenge we are involved in, the typical data (sets) we deal with encompass qualitative and quantitative, statistical and geospatial data, including satellite imagery, covering the following areas:
climate data; i.e. (a) historical, observational data and (b) data derived from climate scenarios/ future climate models and climate impact models;
environmental data, covering soil, land use, water-related datasets;
socio-economic data;
data based on automatised text analysis (potential use of AI) as part of systematic literature review; and
data about social systems/ networks and connectivity (in view of further growth of PlanAdapt's network)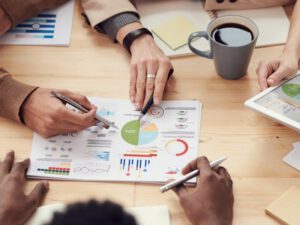 PlanAdapt regularly engages in projects, initiatives and consortia that use the abovementioned datasets to:
determine the magnitude, frequency etc. of climatic hazards, such as different types of floods, drought, coastal surges;
determine vulnerability, resilience and adaptive capacity potential of human systems;
determine vulnerability, resilience and adaptive capacity potential of ecosystems and natural systems;
planning and prioritizing adaptation and resilience-building solutions; and
measure the progress of adaptation and resilience-building solutions.
The core purpose of the peer-learning network is to tackle climate resilience or sustainability challenges through stewardship and use of data, to create opportunities for the participants to learn from one another about their different approaches to stewardship of open data, find solutions to commonly faced challenges and issues, and access expert guidance by Microsoft and ODI.  By making the learnings of the participants available to other organizations engaged in addressing climate challenges through data, best practice approaches will be spread and ideally passed onto further organizations focused in the global efforts to build climate resilience, particular in the Global South. Besides other activities, the participants will produce an output based on the ODI's Data Ecosystem Mapping tool. Read more about the PlanAdapt team's learnings and insights on the programme.
PlanAdapt has embraced co-creation and collaborative learning processes as key pillars of the organisation, for instance, through our Climate Co-Adaptation Lab, a collaborative, bottom-up innovation and learning space. PlanAdapt's organisational model relies on fellowships that attract professionals from around the world that work on climate resilience in various sectors and in different disciplines. Given that fact, we can, apart from our data collection, exchange and usage experiences, share hands-on skills, knowledge and experience in peer learning techniques, methods and enabling factors related to organisational culture.
Find more information about other projects and initiatives that focus on data for climate resilience here:
Read more about the PlanAdapt team's learnings and insights on the programme.