PlanAdapt Launches New Innovation and Collaboration Platform – The PlanAdapt Marketplace
Several months of intensive preparations, endless coordination meetings and extra-long days spent working, have come to fruition: In December 2020, PlanAdapt has launched its new innovation and collaboration platform, the PlanAdapt Marketplace. The platform is a virtual collaborative, bottom-up innovation platform to collectively pursue work opportunities and develop ideas and concepts with the overall goal to advance PlanAdapt's mission, "Working with and for people that struggle with the impacts of climate change and climate injustice, particularly in the Global South".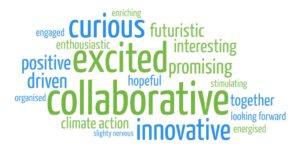 It represents a novel way of combining three ambitions. First, the development of practical innovations to face the challenges of enhanced impacts of climate change. Secondly, a proactive mechanism for well-experienced individuals to build a career in a rather new professional field and labor market, instead of passively waiting for the next job opportunity to open up. And thirdly, experts and researchers from different continents, disciplines and cultural backgrounds can virtually collaborate in a Covid-19 world that restricts travelling.
The platform has been the result of a bottom-up effort with almost no additional funding, which in itself is a remarkable achievement. However, in order to maintain and enhance this innovation and collaboration platform, PlanAdapt is seeking partners to fund and further develop it.
For interested colleagues, please feel invited to join if you meet the requirements and send an expression of interest (including your CV) to engage (at) plan-adapt.org