Training Course –

Theory and

P

ractice of Climate Change Adaptation in

H

igh

M

ountain

A

reas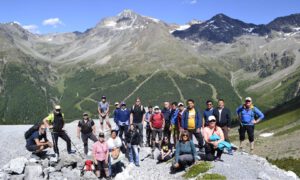 In June 2022, PlanAdapt delivered together with EURAC Research a training focused on climate change adaptation strategies for soil and water management in high mountain regions. PlanAdapt's Mariana Vidal Merino and Wolfram Lange joined several renowned experts in the area of climate change adaptation. 
This two-week training was hosted by the Centre for the Protection and Conservation of Mountain Areas (GLOMOS), a joint program of the United Nations University (UNU) and EURAC Research. It aimed to develop skills in applying practical tools to develop and manage a climate change adaptation strategy at the local and regional levels. 20 participants from 8 different countries in South America and Asia attended the training, that took place at the premises of EURAC Research in Bolzano, a gateway to the Dolomites at the heart of South Tyrol, Italy. It was organized as part of an IAEA Technical Cooperation Project on climate change impacts on soil, sediments and water resources in the Andes and the Himalaya.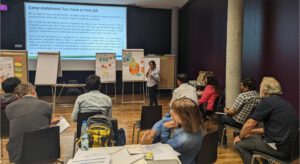 Combining sessions on the theoretical background, practical workshops and excursions, participants learnt, in an interactive way, about the processes and tools necessary to design and implement an adaptation strategy. They were invited to work on two specific case studies, one in the high mountains of Nepal and one in the high mountains of Bolivia, territories that both face challenges related to soil and water management.  
The training particularly addressed the following topics: 
Concepts of adaptation, mitigation and transformation

 

Basics of adaptation processes

 

Climate

risk and vulnerability assessment

 

Different strategies of adaptation and tools for this purpose

 

Stakeholder engagement and participatory processes

 

Implementation and monitoring of adaptation measures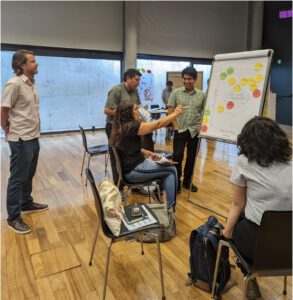 The course was designed for experts in the field of climate change adaptation with a background in natural sciences. The didactical and pedagogical approaches are based on PlanAdapt's previous training (e.g. 2-weeks course in collaboration with the Humboldt University Berlin/ Germany) and capacity-building experiences.