PlanAdapt Selected to Join Global Goals Lab 2020/21 - An Initiative to Support and Connect Social Entrepreneurs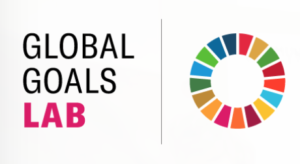 Courageous and innovative actors and collaborative partnerships are needed to move one step closer to the UN goals for sustainable development. The Global Goals Lab, therefore, gathers people and ideas that promote sustainable development on an economic, social and ecological level and thus make a contribution to achieving the 17 Global Goals. This year's Global Goals Lab is focused on 'reducing inequality' and 'creating good working conditions'.
The Global Goals Lab, initiated and run by Social Impact Lab and Deutsche Bank, offers various innovative formats of networking, sharing and coaching in support of the consolidation or scaling of their business models and networks. Support is provided by recognised experts from business, science and the welfare sector. The programme has several stages, such as the Future Camp, followed by a 3-months period of mutual support between the selected social initiatives. This phase culminates in a 4-days challenge event in April 2021 and the chance to receive financial support amounting to a  total of 35000 Euros through the Global Goals Lab Impact Fund.
The PlanAdapt Team is proud to be selected and to work alongside with other innovative change-makers during the coming six months!